Do You Have What It Takes To Start A Work From Home Business?
One of the biggest myths about the work from home business industry is that everybody can do it and that is simply not the case. Everyone has access to the opportunity but not everyone is capable of running a business from home like a well-oiled machine. It takes much more than just finding an amazing opportunity and signing on the dotted line. Let's examine 4 reason why you may not be ready to start a business from home.

Check Yourself
1. You Want A Guarantee
In business there are no guarantees. There are so many risk factors involved that it's endless.
If you are not comfortable taking risk in life then transferring your attention to a business will yield the same kind of results. The work from home business model typically has a low risk-level. For a few hundred dollars you can have a business up and running in a matter of hours. But you must have the work ethic to run your business successfully. You have to roll up your selves work hard especially at the beginning when results might come slowly. Without a superior work ethic you become the biggest risk factor to the survival of your business.
Let's Get Real: Do you have the work ethic to guarantee your own success?
2. You're Unwilling To Change
You may have a willingness to get started in business for yourself but do you have the willingness to change in order to maximize the opportunity. Being in business for yourself is all about up leveling your life. But if are you comfortable with the way it is now, then you are settling for your current reality. You won't have any motivation to grow your business if you don't desire more out of life. Work from home business professionals know that the idea of staying the same is more painful than change.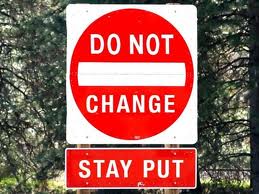 Let's Get Real: Are you satisfied living the status quo?
3. You Have An Employee Mindset
If you have worked for someone else for 20 or 30 plus years then chances are you are constantly thinking about your job. You have to plan everything around when work starts and finished. Vacations depend on it, Family time depends on it, and even personal time off depends on it. You're willing to allow your job to consume so much of your mind all for a pay check. It's what you call "security" not realizing one bad quarter in your company could shut down the whole operation. As an Entrepreneur you are able to create your own level of financial security. You're able to get paid as often as you like from your efforts and the efforts of those you are helping.
Let's Get Real: Are you willing to work harder for yourself than for your boss?
4. You Won't Follow The Leader
The work from home business industry is designed to build a leader out of you. At the same time there is a major emphasis on following direction. You see, those who are in leadership position are always extending their hand to lift you up and how they do that is by showing you how they are succeeding in their business. So in order for you to be in a leadership position you must be able to follow the leader. It sounds like elementary school all over again and in some cases it is. Leaders don't reinvent the wheel they simply model the success that's right in front of them.
Let's Get Real: Are you willing to take direction from someone who has more success then you?
Is It Worth It
Starting anything new can be difficult. You have new skills sets to acquire and new concepts to understand. But are you willing to go through the process. Many people think they can and fail in this industry every day. Starting a work from home business is not a walk in the park but it is worth it. It's up to you to decide if YOU are worth it.
Reference:
Levin-Epstein, Amy (2013, July 24). 4 Types of People Who Make Poor Entrepreneurs. http://yahoo.com. Retrieved August 2, 2013, from http://yahoo.com