Network Marketing Leads – 5 Ways To Up Level Your Lead Flow
All Network Marketing Leads are not created equal. But if you are newbie or struggling marketer you'll take one lead, some leads, any leads for that matter. Its pure "suckville" when you bust your butt to put out great content and you all you hear is….crickets.
We've all been there. I know for me those were some of the toughest days in my business because it made me wonder, "Is Anyone Out There?" I'm sure you've asked yourself this question a time or two in confusion of why people are not opting in to your list.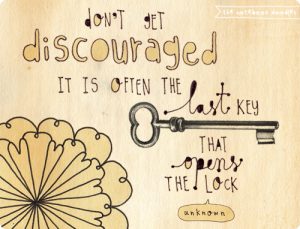 Well, the answer is a bog fat YES of course but are you attracting the right types of leads to your business? Think about it. Are your marketing efforts bring in quality leads that are truly interested in what you have to offer.
Low Hanging Fruit vs Bottom of The Barrel
I know what you're going to say, but Yvar I thought I was suppose to go after low hanging fruit. I completely agree with you. Low hanging fruit leads are those who just need a little nudge in your business direction in order to raise their interest more about your business. These Network Marketing Leads already know about what you do and how it can help them. They may be on the fence. So essentially you've been dripping on them, watering them with relationship building interaction and content. This could be done via email or phone call or even through your content.
But what most think is low hanging fruit is actually bottom of the barrel leads. These are leads that you have to do a lot of educating and convincing to even take you, your business or even your industry serious. For the home business industry this is especially hard . Its like taking a short-cut in your business that only leads to a dead end. There are not short-cuts in relationship building. As a Part-Time Marketer it makes no since to go this route. We do not have time to " "cajole" someone to taking a look at our business. For the same amount of energy you could bring in quality leads that want to hear from you. Your pick!
Lead Flow Going Up!
Here is a breakdown of how to ensure you are up leveling your lead flow quality
1. Brand yourself not your company
Don't be afraid to be the face of your business. You are the chief evangelist and you can't do that by hiding behind your company product.
2. Be clear on your target market
Expose your business to everyone but only market to your target market. Use this profile tool below to help you get clear on who you should focus on in your marketing.
Download The Target Market Profile Tool to easily identify your ideal prospects!
3. Build a relationship via email
Connect with your leads regularly and offer great useful information that's going to allow them to get to know you better and to help them make gains in their business.
4. Get curious about others
Be genuinely interested in your leads. ask questions about them and what their current situation is. Really listen and take mental notes on where their pain points are.
5. Use the L.I.S.T formula
Listen, Implement Share Teach (L.I.S.T). Use your notes as a guide to create great content. Turn around and share with your audience what you just learned.
Press play on the video below as I explain these 5 key ways to increase your Network Marketing Leads.
Know Thy Self
The more you are connect to who you are and what you have to offer the better quality leads you will attract. Simply put you have to work harder on yourself then your business. During your personal development time you have to focus on the weak areas in your business and use your time to work on those specific areas. Uh oh, here comes the woo stuff….
NOPE!, I'm not here to lecture you young grasshopper but wanted to make sure you understand the power of your mind over your business. If your Network Marketing Lead flow is stuck in a rut and you are doing all the actions necessary it may be the 6inches between your ears. #JustSayin 🙂