Its July 1st: How To Achieve Your Goals This Year
Its officially the Second Half of the Year Day!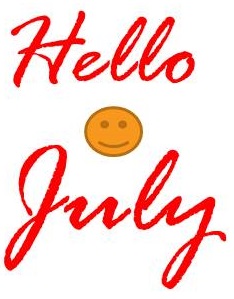 Did you reach all your goals in the first half?
That question was rhetorical. As awesome as you are I'm sure that your initial 2013 goals could use some improvement or maybe a total re-haul. Whichever is the case, the second half of the year is up for the taking if you so choose. If you are ready to finally step into your greatness and succeed this year then you are in the right spot.
At this time of year it's always great to look back on your goals and match them up with what you actually accomplished. If you didn't cross off as many goals as you would have liked, join the rest of us. Most New Years Resolutions don't even pass the end of January mark nonetheless all the way till July. But if you have been actively reaching for your goals and still fell short, then you get an "A" for "At Least You Tried." But July 1st gives you a blank slate, an opportunity to get it right and get results.
Some experts would have you examine why you didn't reach your goals in the first half of the year but I truly don't feel that examining the past in this case will help anything. If your like me it would make me feel like crap and question my capabilities. And because it's a new day, we ain't got time for that. When you push the restart button, the past and all its implications are erased and now you are free to just focus on the future.
What would make a lot more sense is to ask yourself some great questions. One of my favorite preachers, Mike Murdock says "The quality of your questions determine the quality of your life". I completely agree. Tony Robbins also speaks to this and how we often limit ourselves by asking disempowering questions. The magic here is that you can position yourself with power but asking quality questions that will move you toward your goals and ultimately toward success. One of my favorite questions to ask of myself is, "Who do I need to become in order to reach these goals." This is extremely empowering, it puts you in a dream space where you create the most powerful version of yourself. Weather you realize it or not you are developing the "future you" and it's better to meet yourself in the future by design instead of by default.
Do Over
I know your big beautiful brain is full of goals but for the next half of the year only choose 3. The difference maker for the next 6 months is going to be laser, relentless, psychotic focus towards your goals. You need to breathe, eat and sleep these goals. But first let's back up. Before you do anything you must clearly define your intentions for why you want to reach your goals. There is a great exercise I call Why 5 Times. It will help you go from your surface answers to the bottom of your belly answers of why you're trying to achieve your goals. Why do you want to lose the weight? Why do you want to buy a house? Why do you want to start a home-based business? Why do you want to write a book? It's time to be real with yourself. So what if this is your millionth time pressing the re-start button in your life, like it is for me, today you can draw a line in the sand and commit to achieving your goals.
Based on your answers you should have a real and true understanding of how important it is to reach your goals. So let's take it to the next level. People don't change in order gain pleasure they change to avoid pain. So what's your pain level in terms of your goals? When January 1 comes around how would you feel if you didn't hit your goals. Would you feel embarrassed, disappointed, ashamed, or just plain ole furious with yourself? How would your family, friends and associates perceive you for not doing what you said you would do? This might sound tough but you have to be serious as a heart attack if you truly want change. That's why most resolutions never get completed. Your mind, heart and lips were not in sync. So that just leads to being incongruent and unsettled with yourself. It will be 10 times easier to press forward towards your goals if you are aligned within.
KISS Your Goals
Now its time to get clear on how you're going to reach your goals. Creating a goal plan should be the easy part for you. You've made up your mind that you are going to achieve your goals and now you need a simple plan of action. Notice I didn't say a thesis statement on every action step.
I personally, love to plan. I love making list and checking things off and having a systems in place to execute the plan. But I over plan sometimes to the point that I confuse myself of where the starting point is. And I'm sure you already know a confused mind does nothing. In my case I go back into a cycle of planning. I've had to learn (and still learning) how to keep things simple.
I'm a big picture thinker. Although I might have some great ideas on how to do a particular task, the KISS (Keep It Simple Stupid) principle works well here. I even like to change the acronym to Keep It Stupid Simple. This greatly increases your chances of actually completing your goals in the second part of the year. It doesn't get any stupid simple by modeling someone else who has already reached your goal. Find someone who is kicking butt and taking names and do what they have done. You may have to read their book, buy their courses, attend their seminars, watch their program, or read their blog. Get your hands on whatever they have available in the market place. This is truly the shortcut to success.
Document Your Journey
One of the best ways to document your journey is with a blog. There you can put up status up dates, pictures, and videos. Its completely up to you as to how often you will update; everyday, 3 times a week, once a week or even bi-weekly. A blog is also a great way to show your personality and your different interest in the world.
Based on your documentation schedule make sure you are noting all successes and failures weather big or small. Sharing yourself to the world is putting yourself out there. And you're not quite sure how you'll be received. Vulnerability and transparency does take sometime getting use to. Personally, these are uncharted territory for me as well. I recently been challenged by one of my mentors to share more of myself and at first I thought there's nothing more to share. But after further examination, I know I have more to share and give to my readers but its scary and exciting all at the same time. I'm sure you'll feel the same but in order for you to have what you want you must do something different. It's a cliché but true.
It's Your Responsibility To Stay Inspired & Motivated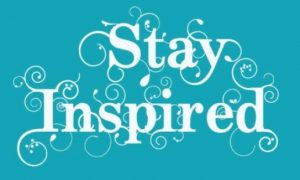 Motivation and inspiration can be found in everything. Social Media is flooded with positive sayings, quotes and pictures. Reading this blog post might inspire you to share this on social media or email it to a friend. (shameless plug J) As you are all to familiar with, your excitement about "going all guns blazing" towards to achieving your goals has a honeymoon period and it typically ends at the first sign of discouragement. But getting yourself past it is your responsibility. Its like a built in assumption with goal planning. You must actively remind yourself of why you are running this race. You may not see any results for weeks. You may deal with friends and family members whose full-time job is to tell you how things are not going to work and that your wasting your time. You may even deal, heck I know you will deal with a lot of negative head talk. Are you good enough? Who are you to do something different? What makes you so special and on and on and on. The best way to defend yourself from the haters, nay-sayers and even the inner-enemy is to prepare for their arrival. It's like a big drop on a roller coaster. You know the drop is coming and there's nothing you can do about it except go through it. But you also know there is another climb to the stop coming. Focus on those moments.
Staying motivated and inspired to take action each day is easy if you have your goals in front of you. That's why many thought leaders recommend creating dream boards. Dream boards are good for an overall snapshot of your life's goals. But you can't take a huge poster board with you all day. A great way to keep yourself inspired & motivated is to change all your screen savers into an image of your goal that way its always in front of you.
Practicing What I Preach
I've missed the mark in my own goals and I'm using today to launch the rest of the year. I'm pushing the restart button on my life and going to make it happen. I'm going to KISS my goals and put a simple action in place. Lastly I'm going to document my journey.
I have a major goal in every area of my life but for the purpose my 6 month goal journey I'm only going to focus on 3.
Get my online business up to $10K per month
I've been online for 3 years now and have had some successes along the way. One of my goals since I came online was to reach the $10K a month mark. This is completely doable inside my current opportunity. How I will do this is by being consistent in my marketing efforts both free and paid. My plan is to take the Pat Flynn approach and be everywhere.
Lose 50lbs
Just to add an element of surprise I won't tell you my starting weight right now. But as a new mom for the second time this baby weight has been no joke. So what I've decided to do is to follow the Weight Watchers program. Its hailed as the #1 weight loss system in the world. I've tried it a few times but not long enough to see results. I'm trying again and will try to be strict with the point system given. I'm also going to add 15 minutes of exercise each day build up to an hour. I want exercise and nutrition to be an intrinsic habit for me. Right now, it's a major struggle but I'm hoping that I can adopt some good habits that will stick for the long-term.
Increase Spiritual Health
My relationship with God is extremely important to me and lately I've felt disconnect. I'm thinking because I've been just processing all my thoughts, worries and problems internally, I haven't invited God to handle these for me. Not sure why but that's what this journey is for. I want a deeper relationship. I want to be fanatical about my daily devotion and prayer time. How I plan on doing this is setting aside special time each morning for this 15 minute appointment with God. Getting involved in church by volunteering and singing in the choir will help me restore my spiritual life. Also I want to start mediating. I've heard amazing things about it. I'm always on a search for clarity in my life and I believe that this would be a great start.
If you've made it this far I thank you and it shows how crazy serious you are about reaching your own success goals. I hope that this post has showed you how to achieve your goals this year even with it being July 1st. Stay plugged to this blog for future updates on my goals. Now its your turn to tell me what are your 3 major goals for the next 6 months. Leave your link of where we can follow your progress.