One on One Session
I recently had an OUTSTANDING coaching session with my Mentor. The session was recorded and it pretty much spells out how to build an effective Part-Time Home Business Success plan.
I had breakthroughs left and right but one of my big ones was that I had to take my serious tone down a whole notch. For some reason I got it in my head that I had to be some deep and serious leader in order for peeps to take me seriously. My Mentor quickly identified that I had "head trash" that was keeping from the results that I wanted.
I wanted to share this video with you because chances are you might be dealing with some "head trash" too. If you are building your business on the go and seem like you can never get going in your business, I feel ya.
As Part-Time Marketers we often feel guilty for not being able to give our business as much attention as we want. And the reason for that is because we spread ourselves thin in every area of our lives and business typically gets the last parts of you. After this session, my Mentor gave me a new perspective on how to handle my business around my lifestyle and not the other way around.
We also discussed:
*The real definition of what VALUE is.
*How to CONNECT with people without an agenda.
*Why your smart phone is your #1 leveraged tool.
*A simple concept to creating content ON DEMAND.
*Who is your true TARGET MARKET.
*And a whole bunch of other GEMS!
Pen & Paper Time
I think you should do some finger exercises because you're going to want to make sure you can keep up with all the pearls of wisdom discussed.
Ummmm???….was that the BOMB-DIGGTY or WHAT!!!!
So you have officially been empowered to take your business to the next level.
If you want to put the information we discussed in the video into practice, check out the marketing system we use.
You can take a test drive and poke around to see how it will add some extra leverage in your business.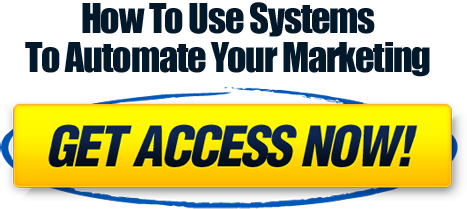 If you enjoyed this Home Business Success training post please like and share.
If you are up for the challenge leave me a comment with 5 topics that you know about related to business.